Spend less time generating reports
Generating your state-required or FEC reports is easy with our one-click solution. You can quickly and efficiently generate the reports you need to check common compliance issues. With one-click compliance reporting, you can focus on other important tasks and feel confident that your compliance needs are being met.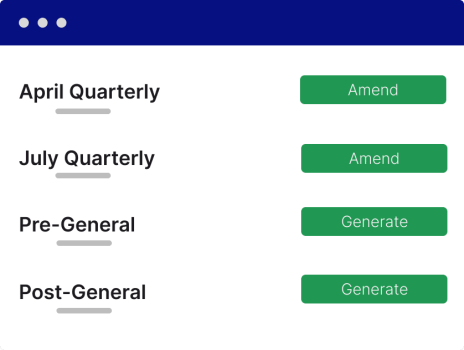 Effortlessly Identify Compliance Issues
Our built-in compliance report makes it easy to identify and address any issues related to contribution limits and missing required information. Check all of your records in real time with the Compliance Report.